Myat Suu Mon
Yangon turns into a battlefield in February and the children who live in the house and high-rise apartments were feeling worried and emotionally insecure.
Children can't go outside in the last whole year due to the Covid-19 pandemic and then suddenly faced the experience of gun fires, sound bombs, and tear gas. The children were feeling scared and depressed from these bad experiences. Among them, a 6 years old baby girl Con Con, who lives in Bahan Township in Yangon
became one of the victims.
In the early week of March, a serious crackdown happened; Con Con and her family suffered the effect of tear gas while they are staying inside the house. They live in the fifth-floor apartment and on that incident day, they did not close the window, then the tear gas came through the window and cause hard breathing. Since that experience come through to her, Con Con named and called 'Bad guys' to police and soldiers.
Other kids who live in the same block suffered from hard breathing, coughing, and diarrhea, and Con Con felt anxiety, ill, and cough.
Before that day, Con Con's family had already felt anxious and insecure because police and soldiers came over to the quarter and firing guns.
"They (police and soldiers) are coming"… right after they heard the voice of the person who takes the role to watch out the security of the street suddenly shouts. Then, Mothers in every room suddenly stop feeding foods to their children and close the window rashly.
Every people including children can't sleep at night as they feel unsafe, and they get used to it. They know how to get it all ready if emergency things come through.
By seeing and learned day to day violence, knowing how the people in the street react and how the parents prepared for the defense, the situation pushed Con Con to learn bad experiences and gain trauma.
Con Con's mother Ma Chan said "She asked me to give her a stick before going to bed. So, I put the small stick beside her, and then she feels safe and falls asleep." Not only Con Con but also her friends named "Bad guys" to the police and soldier. Kids turned into a new game to catch the police.
"In past, children played the game to chase the bad guys but after the military coup happened, they play a new game," said Ma Chan, mom of Con Con.
There have been many proofs of children facing physical and mental abuse as the effect of the military coup. Yes, we cannot refuse this incident affect to the daily life of the child in the country.
Children believed police and soldiers' role in protecting people but now their mindset had changed after this bad experience.
Ma Thel Thinzar, who is the aunt of a 4 years old kid, said "My nephew always said that his ambition is to become police. Now his mother told him police were killing people. So, he said that he doesn't want to become like that kind of police, he wants to be the police who take action against that bad police. He strongly repeated to become the police"
In Hlaeden Township, Yangon, it was brutally crackdown while the protesters made a peaceful protest. Two people were killed and Maung Aung Kaung Pyae a five-year-old boy got this bad experience as he lived on 7 Road, which is about 200 yards from the incident.
He heard the sound of bombs and gun fires while he was playing with toys in his house and right after he heard the explosion, he was running front to back rapidly. When the sounds of bombs were coming more near his house, he ran to the house's alleyway and try to hide where he thought it will be safe for him.
After he heard the sounds of the explosion for several days, he did not show any signs of fear on his face. He closes the window whenever he hears the gunfire, sound bombs and even warns his family to close the windows, and then he goes to his safe place and hides.
He asks if his parent were late from work, "Grandma, Mom, and Dad are not back yet. I think they faced Ngapi(in the Burmese language)." Police were named Ngapi (raw prawn paste) because he does not like the smell of Ngapi when his grandmother mixes in the dishes.
In the past, Aung Kaung Pyae used to play with the toy, but now he plays by demonstrating a strike, singing the song of "never forgotten (Ka-Bar Ma Kyay Buu(the song composed for revolution)", his grandma said.
Every night at 8 pm, people in the Haledan 7Th street in Yangon downtown starts to hit (bang) the pots and pans to protest against the military coup. Aung Kaung Pyae bangs join the bang every night for 15 minutes and after that, he continues with singing the "never forgotten (Ka-Bar Ma Kyay Buu)".
"He said he can't sleep well at night because he dreams about Ngapi(raw prawn paste) is gunfire to him. I don't know if the words come from his feeling or he just heard from other people and copy to say. But, he rolls around while sleeping and often does heel" his grandma said.
This happened to Con Con as well. Her mother said "My kid does not sleep well at night. She kept asking before she went to bed, "Are they coming? Did you close the doors and windows? What would we do if the police come?" These questions make me sad" she added "When her father or mother went out, she asked someone that "will my parents killed by police?"
The children have experienced sound bombs, gunfire, and tear gas and seen a lot of video clips of violence by the police and soldiers. Some kids had experienced and saw the action of beaten, violated actions to their parents. They have seen police breaking into the house, chasing their family, and even seen the dead body of the family members.
UNICEF Myanmar said in a statement that children in Kachin State face psychological insecurity, and have been beaten to death in Mandalay.
People already knew the child around 8 years old who wore the hero spider man suit was hit with Lay Gua (Burmese hand-made weapons) to the head, a father running by carrying the infant who was affected by tear gas.
Save the Children organization has repeatedly asked for an immediate end to violence against children and respect for children's rights, as these incidents can be traumatic for children in the long term. But the junta keep enjoining with more violence.
Ma Chan is trying to comfort her 6 years old daughter who is suffering from emotional insecure after realizing that soldiers and police are not protecting them anymore.
"I have to be more patient with my kid than before. I carefully listen to her feeling and create a fun and happy environment in the home as we can't go outside". Ma Chan added, "I am trying to create a good moment with neighbor kids sometimes. I take a chance to go out on the day that soldier and police came less to our street".
Since the Covid-19 pandemic last year, the kid stay indoors for nearly a year and they are hoping and dreaming about they will get a chance to travel to the beach, to the stadium after the pandemic is over. But, those dreams are gone. The city and every street of Yangon turned into a battlefield, surrounded by bombs and explosions.
Ma Chan posted on his Facebook that "Every time I go out for a walk in the evening with my daughter, I notice she picks up her bag every single time. I feel suspect and then I checked inside the bag. I was so surprised but I smile when I found a small toy, a big glass ball, and a small Lay Gwa(Burmese handmade weapon)."
Children faced the stress of gunfire, sound bombs, and tear gas before they get release the stress from the Covid-19 pandemic.
Aung Kaung Pyae wants this situation to over as soon as possible and he often asks his grandma "When will these bad guys die?" and he got the answer "Soon, my son," Then he added, "So… then…we can go to Shwe Yoe Farm soon." The farm resort based on the highway of Yangon –Mandalay where a place that he likes to visit a lot.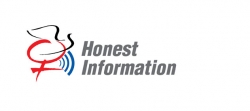 Latest posts by Administrator
(see all)
Author: Administrator