Honest Information (HI)
September 21st is remarked as "The International Day of Peace". The International Day of Peace was established in 1981 by the United Nations General Assembly. In 2001, the General Assembly by unanimous vote adopted resolution 55/ 282 which established 21st September as an annual day of non-violence and cease-fire.
There is no exact definition of what peace is, but for those people (Internally Displaced Person) who are suffering from war make the definition that if they can use their daily lives peacefully without any worries, people are able to move around freely. It is defined as freedom to express one's will and to worship freely.
In fact, everyone wants a peace, care-free life. The General Assembly has declared it as a day devoted to strengthening the ideals of peace, both within and among all nations and peoples.
This proves how important peace is for all mankind. Peace for all nations it is true that everyone needs it, but genuine peace has not yet been established.
Burma has been independent for more than 70 years, but has not yet enjoyed the taste of peace due to the civil war. Many innocent people have been killed during the civil war, and some have been living in fear with insecurity in the camps as Internally Displaced Persons. They hope to live freely without any worries.
In this situation, the military has usurped state power. That is leading to a mass uprising against the military dictatorship. And the civil war continues not only in upper Myanmar but also in lower Myanmar, and the number of Internally Displaced Persons increased day by day.
While the IDPs are hoping to return to their homes, the military seized power again despite the growing number of displaced in the camps. On the other hand, the peace process, which has been joined by several rounds of government-run peace talks with the ethnic armed groups for months and times, was stopped.
This is not a good sign for Burma, which has been plagued for years, and is a double obstacle for the IDPs.
As a result, the fighting began again in Kachin State since the military coup and more than 100,000 IDPs who are dreaming of returning back to their original place are collapsed.
The fighting that broke out in 2011 between Burma Army and the Kachin Independence Army (KIA) turned into few clashes in 2018. Both sides were in the process of negotiating a ceasefire as well as negotiate on the safe return of the IDPs in 2019.
Clashes broke out after March 11th as KIA ambushed attack on the Myanmar military camp, and the military started using fighter jets to carry out counter attacks. Tensions have been high between the army and ethnic armed groups since the military seized power in a coup on February 1.
Daw Zay Ngwe, who is staying in the IDPs camp, said, "As we understood that we shall get peace soon and return to home but I have been waiting for ten years. And I am still waiting. I do not think I will be able to return home this year".
From July 2011 until today, Daw Zay Ngwe and her family have been living in a makeshift hut in the Jan-Mai-Kaung IDP camp. Everyone from the village has been living in this small hut for 10 years.
Daw Zay Ngwe lived peacefully in their original village before the civil war and she never got to understand what peace meant and did not even know there was a day of peace. By the time that they fled from the fighting they could now realize how peace is important and necessary for them.
"In the past I thought I would have had peace without war, I would have had to go home. Later, while living in an IDP camp, if there is no war, there will be peace. I think peace can only be achieved if we have good food and shelter," Daw Zay Ngwe said.
She also believes if everybody could do business and trade freely without violence that would be also called peace.
They are also horrified that they will have to go through another time to celebrate the International Day of Peace from the IDPs camp again.
"We, IDPs, want peace as soon as possible. I want to return to my hometown as soon as possible. We had to flee because of fighting from both sides. If both sides reach an agreement, peace will come."
The KIA is an ethnic armed group that is Non-Signatory on the Nationwide Ceasefire Agreement (NCA).
Like Kachin State, since the end of 2018, there has been a significant fighting in Rakhine State after armed conflict broke out between the Arakan Army (AA) and the Myanmar Military.
The conflict has pushed 200,000 people to become displacement since the fight in 2018 between AA and the Myanmar Military. From November 2020, some of the IDPs return to their home but some still continue to live in the camps.
Daw Khin Than from Mrauk- U IDPs said "I want the true peace is does not mean peace will come after stop fighting. We want free from fears, no worry, freedom of movement, it so, that is true peace. We as IDPs have not had a chance to live freely for long time".
Daw Khin Than and family were fled to Mya Than Saung camps after the fighting of the Arakan Army(AA) and have been staying for a year.
Even though the military council said the IDPs can return to home as there is no more fighting in Rakhine State, but the IDPs are still worry for Mining which was put near their village. She wishes to success a real peace in the country and return to her home. She wants both sides to get into negotiation.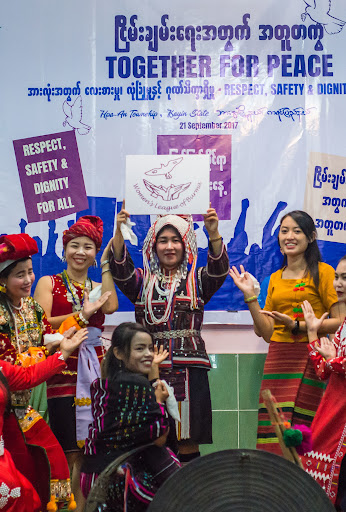 "Even I want to back to home but I am not feeling safe to go back as both sides are still based in there and I am worrying the fighting will happen again. There will be a peace if no arms. Those arms created no peace situation" said, Daw Khin Than.
She wishes both side to have negotiation and she hopes to celebrate peace day in next year.
Arakan Army (AA) who is also NCA non-Signatory group, simply practicing a policy of isolationism and neutralism on the current coup. They express to advance its "Way of Rakhita" philosophy in order to achieve its "Arakan Dream".
KNU the NCA signatory group signed in October 2015 condemned the coup and stand with the people in ending the dictatorship.
The KNU resumed its fight against the Myanmar government following the 2021 military coup. On 27th April 2021, KNU captured a military base on the west bank of the Salween River, which forms Myanmar's border with Thailand. The Tatmadaw later retaliated with airstrikes on KNU positions. Local people over 10,000 fled into the jungle in order to flee from fighting and became IDPs.
Ma Nwe Naung, who lives in the Hpapun temporary IDP camp, said, "I think we will have to go back without the military dictatorship. If we have a good system and a democratically elected government, we can have peace and return. But, if the dictatorship continue and rule the country, we will probably keep surviving as Internal Displaced Persons."
More than 10,000 IDPs, including Ma Nwe Naung, fled across the Salween River to the Thai border on March 28 due to insecurity in the jungle, but they had been pushed back by Thai authority and were return to Hpapun on March 29.
"I know there is a day of peace, but I am very sad to live in a place where there is no peace," she said. "There is no peace because of poor administration. There is the date set for "Peace" but we are sad as there are lacks of peace in our area so far."
Ma New Naung and other people have been receiving temporary shelter and food, but they are moving around in the jungle as the fighting continues.
Ma Nwe Naung said, "Peace can only be achieved through good governance. Peace can only be achieved when people are perfect in their life with their prosperity, health, social life andeconomy .And we want to go home and we hope to have peace when the peace day arrives. The type of peace he wants is that everything can be freely such as health, social and economy. The military dictatorship must be overthrown if the country is to be peaceful."
Ministry of Humanitarian Affairs and Disaster Management of the National Unity Government's (NUG) released on April 24th that more than 23,000 people have been displaced by military operations in Hpapun province.
Similarly to other State, in Mindat Township, Southern Chin State; as the armed clashes between the Mindat-CDF and the Military troops began in April, causing civilians to flee their homes and hiding in the Jungle.
The total number of internally displaced persons fleeing from the fighting is around 30,000 but some of them have returned and around 20,000 IDPs are still fleeing.
One person from IDPs, who did not want to be named, said, "It is very difficult to be as the IDPs. I was separated from my family. People are facing so many difficulties in different places. Although there is a day of Peace but it is no sense to me, we are under the hardship life while we are struggling to survive and running".
Recently they all are moving around by hiding and trying to survive with some little foods and assistance things. They cannot base in one specific place.
"People are killing after these wars. Because of the coup all of our things and belong were destroyed. I think power competition causes no peace. As long as these weapons are seen as a power control tool, it will continue and no peace."
"Peace is where everyone can live happily, move freely, and if we want nationwide peace there should be an end of power control from military dictatorship" he said bravely.
He even mentioned on what he wishes and wants for International Day of Peace. "As a person from IDPs camps, I want to live in peace. I want to be free from relocating and moving around, escape from place to place. I want peace as soon as possible. I hope nationwide peace and gain peace in every day. "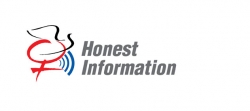 Latest posts by Administrator
(see all)
Author: Administrator